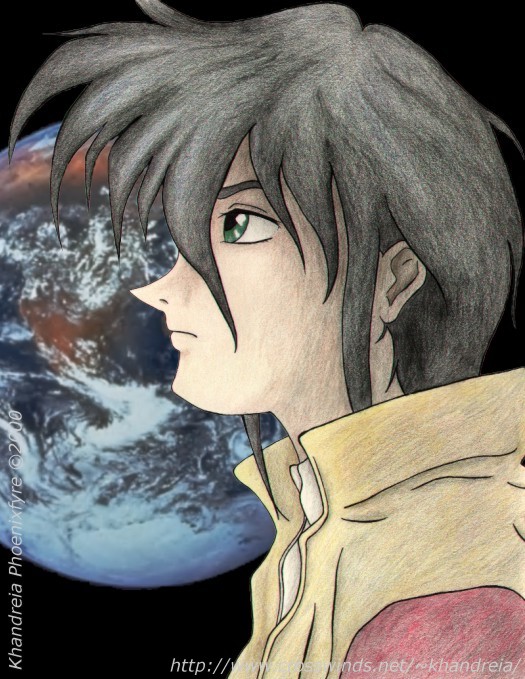 Little Boy Lost (Separate image of Garrod)
The often imitated but never duplicated first drawing of mine of Garrod! Seriously, I've seen at least one or two people who've tried to draw this shot based on this drawing of mine (including one kid who thought it was Heero from Wing desptie the obvious name of the character in the title of the original piece 9_9;), but no one has ever come close to it.
But anyway, I don't really like this cheesy background anymore. It just seems kinda weird if you ask me, although it does bring to mind the one shot in the "Dreams" opening that this portrait was based on. Ah well . . .